Got an event or holiday coming up in a couple of weeks and want to burn off a few more calories before hand? Looking to fit in a sweaty effective workout but struggling to find the time? We have the perfect HIIT workout for you! High intensity interval training is a great way to burn fat, speed up your heart rate and boost your metabolism.
There are no set rules when it comes to exercising and holidays, you are in control of your own body. No gym or equipment is necessary with this 20 minute holiday HIIT workout. Burn fat and earn those extra cocktails and keep on top of your fitness with these body weight and on the spot cardio exercises.
Instructions
Complete each exercise for 30 seconds, back to back. Aim to rest after each round for 1 minute and repeat the circuit 5 times. Always include a quick warm up and cool down during each session to prevent injuries occurring and muscle soreness the following day.
You can complete this HIIT workout anywhere – if you don't have access to a gym, don't worry! Just head outside or to a big open floor and get your sweat on!
Exercise 1: Mountain Climbers
Keeping your hands underneath your shoulders, bring your knees into your chest one at a time. For a more intense workout increase the speed.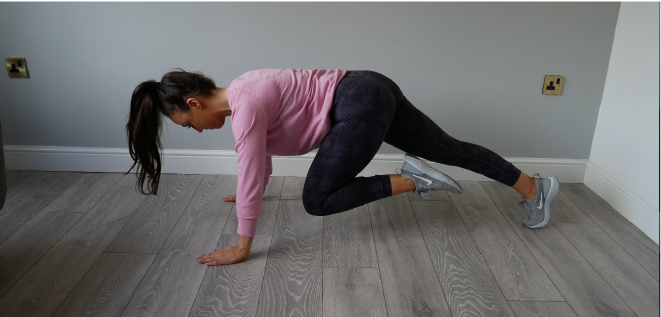 Exercise 2: Squat Jumps
Start in a squat position, power up through your heels into the air, pushing your arms behind you. Land back into your starting squat position with no pause in between.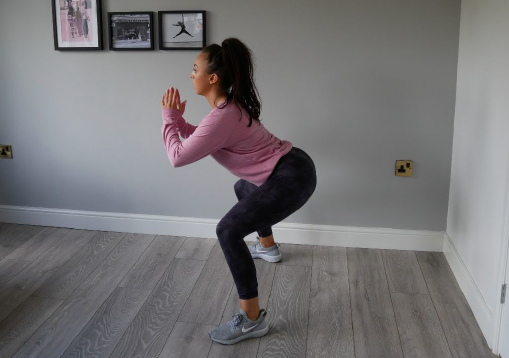 Exercise 3: Lunge Pulses
Complete 30 seconds per leg, taking the back knee down towards the floor. Avoid pushing forwards with the front leg to prevent your knee passing your toes. Both feed should be inline to avoid any pressure on your joints.

Exercise 4: Press Ups
Keep your hands inline with your shoulders and lower your chest towards the floor. From here extend the arms up to a straight position. Keep your hips tucked under and glutes squeezed and spine level to prevent the body from dropping too low and putting unnecessary pressure onto the lower part of the spine. If you struggle with full press ups an easier option is to drop down onto your knees. Repeat the same movement with the upper body.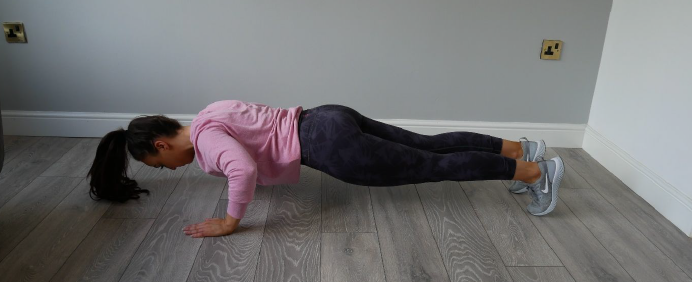 Exercise 5: High Knees With Air Punches
Whilst jogging on the spot bring your knees as high as you can, powering up from your toes of the ground. Include powerful air punches with the arms to work the full body! To increase the intensity and calories burned increase the speed.