With International Women's Day coming up, we're celebrating numerous inspirational women in fitness and recognising them for their incredible achievements. While there are of course countless women we could mention, we've selected our top 5 to help you feel motivated, empowered and most of all proud to be a woman!
Ellie Simmonds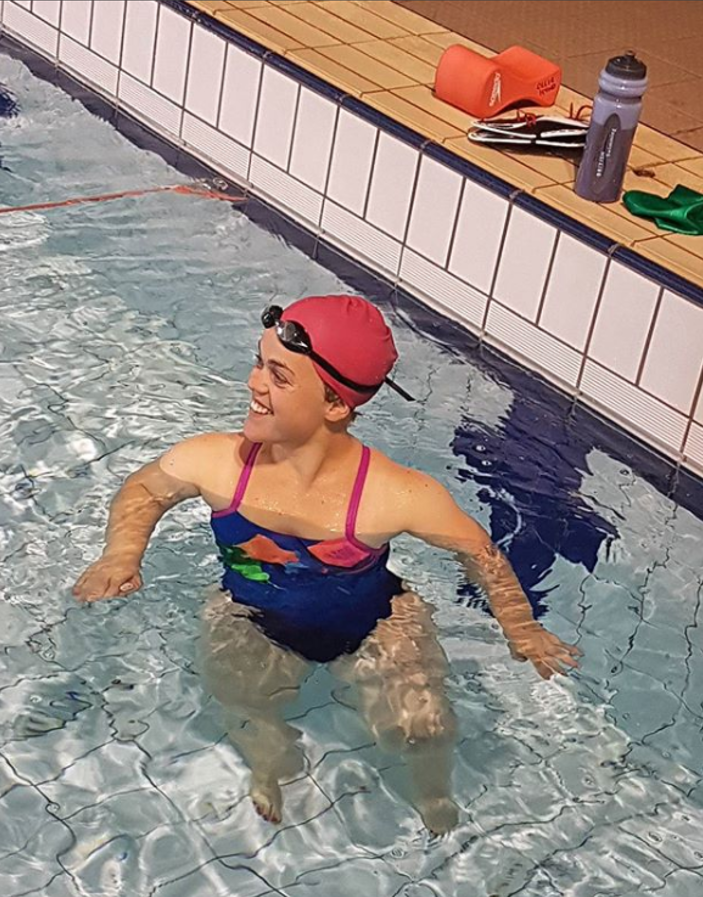 Photo Credit: Instagram/elliesimmonds
Representing Team GB in the Paralympic Games, Ellie Simmonds is beyond an inspiration to all women in the fitness world. At just 23 she already holds four gold medals and boasts so many more accolades. At the Bejing Paralympics in 2008, Ellie was just 13 and the youngest athlete competing at the games. That year she deservingly went on to win 2008 BBC Young Sports Personality of the Year.
Ellie is also the youngest person to ever receive an MBE, being 14 year's old at the time. In addition, she now has an OBE for her dedication to Paralympic Sport.
Kiran Gandhi
Kiran Gandhi represents everything it means to be real women and through her inspirational act, she showed many people worldwide what real women go through, in sport, in life and in their careers. Kiran ran the London marathon in 2015, which in itself is an amazing sporting achievement. However, what made Kiran's performance so memorable was she ran the race while on her period, without a tampon or any sanitary products, to raise awareness about women who have no access to feminine products.
It was a bold and extremely brave move, one she was both commended and criticised for and we believe it deserves as much praise as it can get. Kiran put herself in what most women would see as an incredibly embarrassing position to send a message about what real women go through every single day.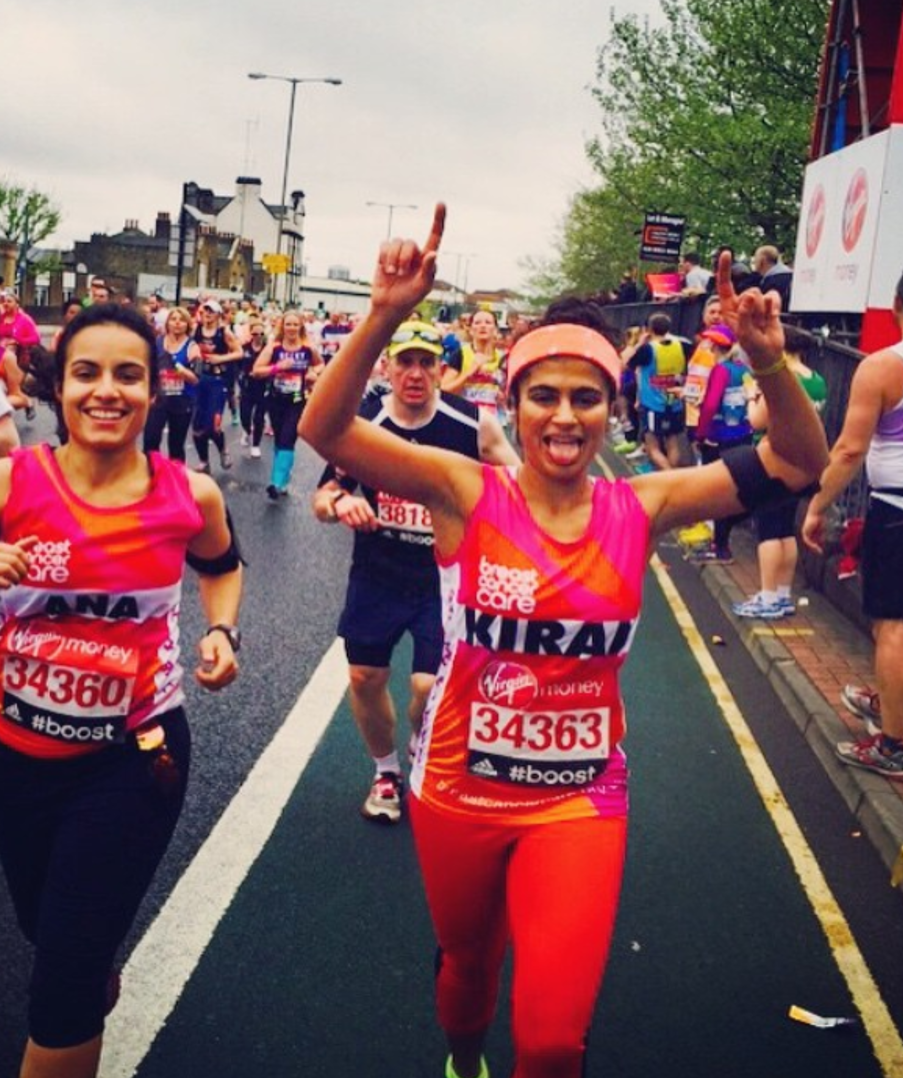 Photo Credit: Instagram/madamegandhi
Sarah Attar
Sarah Attar was the first Saudi track-athlete to compete in the Olympics in 2012. Wearing a white hijab and full long sleeve top and bottoms, respecting her country's rules on female modesty. She ran the 800m, 45 seconds slower than the winner and was proud to do so. She showed that sport was about being involved and for her, most importantly, being allowed to be involved. She described being able to participate as an 'honour' and it was a moment that will be remembered in history.
Casta Semenya
Intersex athlete, Casta Semenya, rightfully earnt her Olympic Gold Medal in the women's 800m in Rio. Casta was scrutinized and talked about as a 'scandal' because of her levels of testosterone. She faced invasive questioning and grueling testing to see if she was 'allowed' to compete at all, let alone win, because of her levels of testosterone – something which she had no control over.
She is a real inspiration to all women in fitness showing that it is not about who you are, it's about what you do. And what she did was show off her incredible dedication to sport by winning Gold in the Olympics. She showed that real women are not about the perfectly filtered Instagram images we all aspire to and that every single one of us is unique, powerful and incredible in our own ways and she celebrated that despite the cruelty and criticism.
Marcelle Mancuso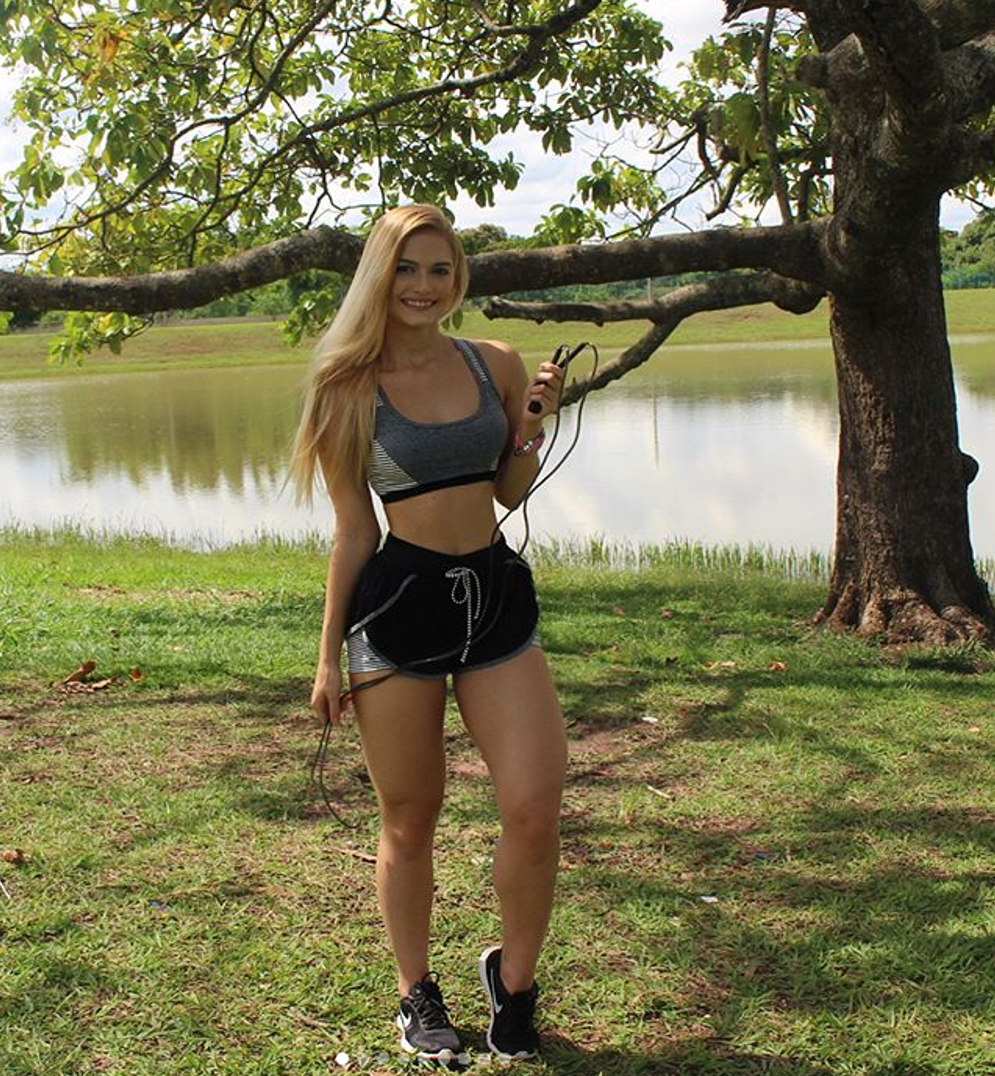 Photo Credit: Instagram/marcellemancuso
23-year-old Marcelle, a lover of bodybuilding, running and Muay Thai, injured herself at the gym, falling on to her neck and breaking vertebrae, instantly losing the ability to move her body. Marcelle isn't an Olympian and she might not make history but she is one of our favourite inspirational women and we wanted to share her story with you.
After her injury, doctors warned she may be paralysed forever, fearing she would never be able to walk again. However, Marcelle never gave in and was determined to get her movement back. Over 2 years she dedicated all of her time to her recovery and eventually saw improvements. After months she could only take a few steps with a walking frame. Then more months passed and she was slowly but surely back on her feet.
2 years on and Marcelle is back in the gym and working at a level of intensity just as great as before. Her passion and lack of giving up got her through the toughest 2 years of her life and we can't praise her enough for her overcoming such an overwhelming mental and physical battle.
#WeAreIdeal
This International Women's Day we want to hear from all you inspirational women! Head over to our Instagram and tag us @idealfituk with #weareideal and #internationalwomensday and tell us what makes you proud to be a woman!