I'm Karina Elle – fitness trainer, wellness coach, model, and proud ambassador at IdealFit. I've been collaborating with IdealFit for a while now, creating challenges, recipes and striving to help women achieve their fitness goals and feel good about themselves. My American followers will know me well but I'd love for my British fans to get to know me better!
So, here's a few facts about me and my beliefs…
I grew up as an athlete, but I didn't really get into fitness until after I had been modelling for a while. That experience made me realise that I'd rather be fit and happy than hungry all the time and preoccupied with food.
I started lifting weights after my first big break-up, when I needed to build myself back up and find my own identity.
I believe that YOU should do YOU. Health is happiness, but we all have a different path to follow to achieve our own health and happiness!
I'm passionate about helping women improve their confidence and mentality through health and fitness and that's why I really want to connect and engage with my followers. I'll be writing blogs, posting on social media, making workout videos, anything I can do to help you achieve YOUR  ideal body, so feel free to ask me questions!
I'll start you off with a few common FAQS:
"What is your go-to cheat meal?"
The answer is simple: Nothing and everything! I don't like to think of any food as a "cheat," honestly. I like to consider all of my food "fuel," so I'll have a little of whatever I want every single day! As long as it's balanced with exercise and overall good nutrition, it's not a problem and it's not "cheating." I don't think of food as "bad" and "good" per se… that's such a silly fitness thing and it doesn't even help you make healthy choices! It just makes you feel bad. Guilt and insecurity are the last things you need when you're trying to build confidence.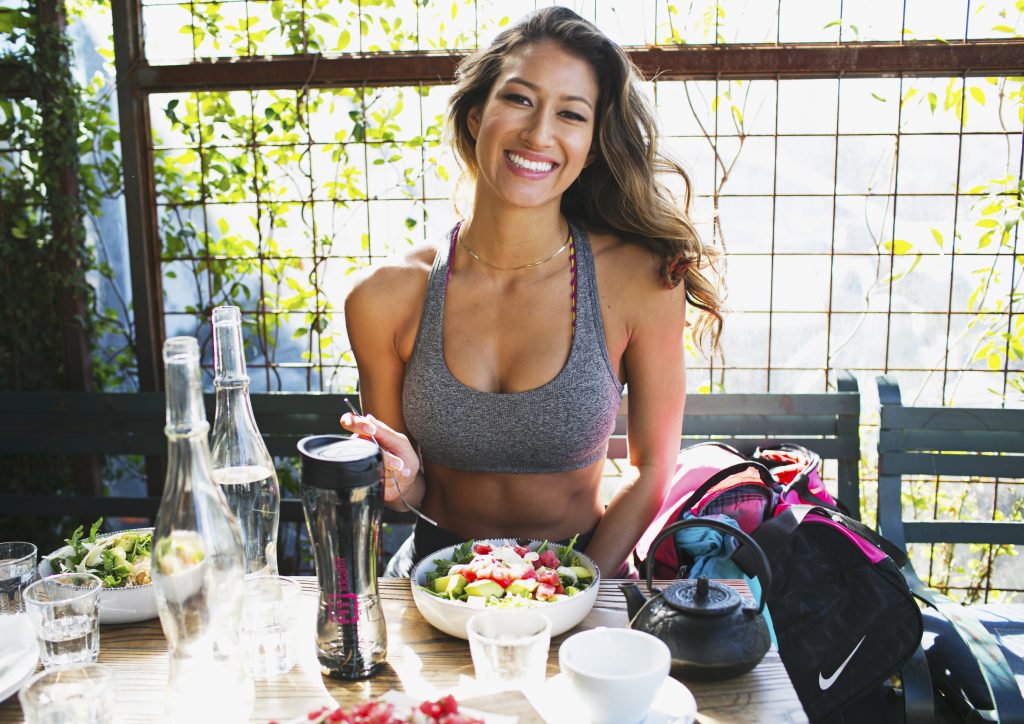 '"What I do when I wake up first thing in the morning?"
Right after I wake up, I brush my teeth and drink a big glass of cold water with lemon. NOT. What do I really do? Probably go to the fridge and get milk and cereal.
"Where do I shop?"
I'm actually terrible at shopping for "real" clothes. I have a lot of yoga pants and tank tops, and those are what I gravitate towards when I shop! I love carefree, easy stuff to wear. Nothing complicated.
"What kind of music do you listen to whilst training?"
I LOVE listening to music while I work out, but I don't have a really specific playlist! I get pumped to anything: gangsta rap, EDM, country, classic rock, oldies, and of course Taylor Swift (I am a huge fangirl!) But anything upbeat and positive is perfect for my workouts.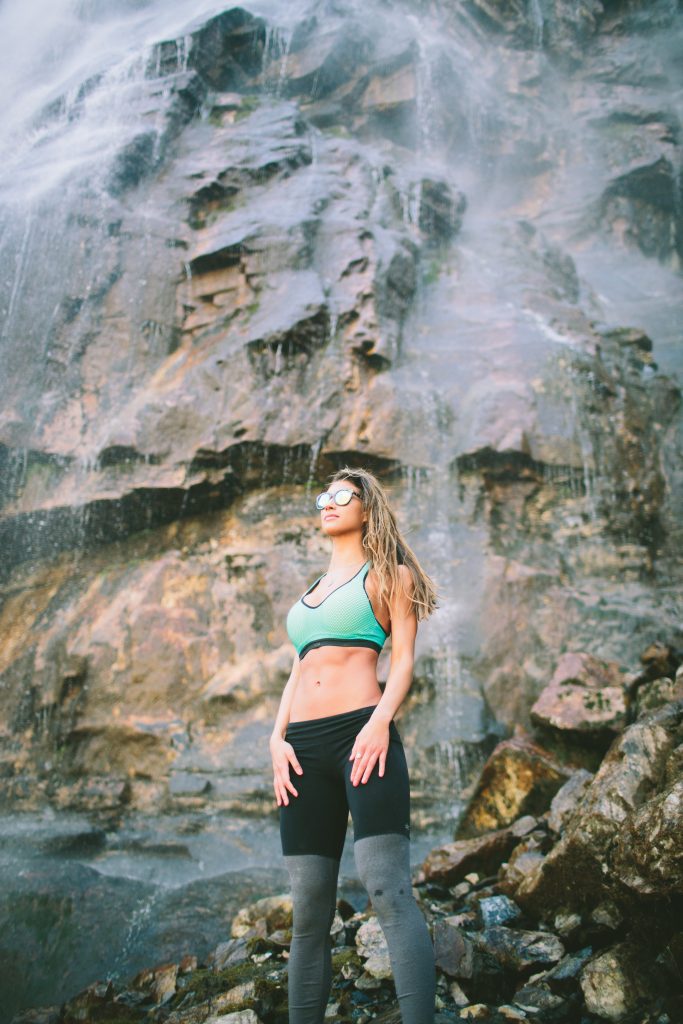 "What do you like to do when you're not training?"
I'd have to say my favourite things are going to the beach, going to the pool, seeing my friends, dancing, and exploring new places. You've got to be open to adventure, so I try to keep things chill and spontaneous! That's always how I have the most fun. You never know what amazing opportunities you'll have next.
Speaking of adventures, someone asked me recently how fitness has changed my life. Can I even count the ways?! Fitness has completely opened me up to new friends and new parts of the world, and it has given me a different (and better!) outlook on life. Exercise is one of the best ways to re-set yourself and destress instead of dwelling on the negative. For me, training is like therapy. It's a release and a chance to get away from the stresses of everyday life and focus on me. It's given me so much more than a good body!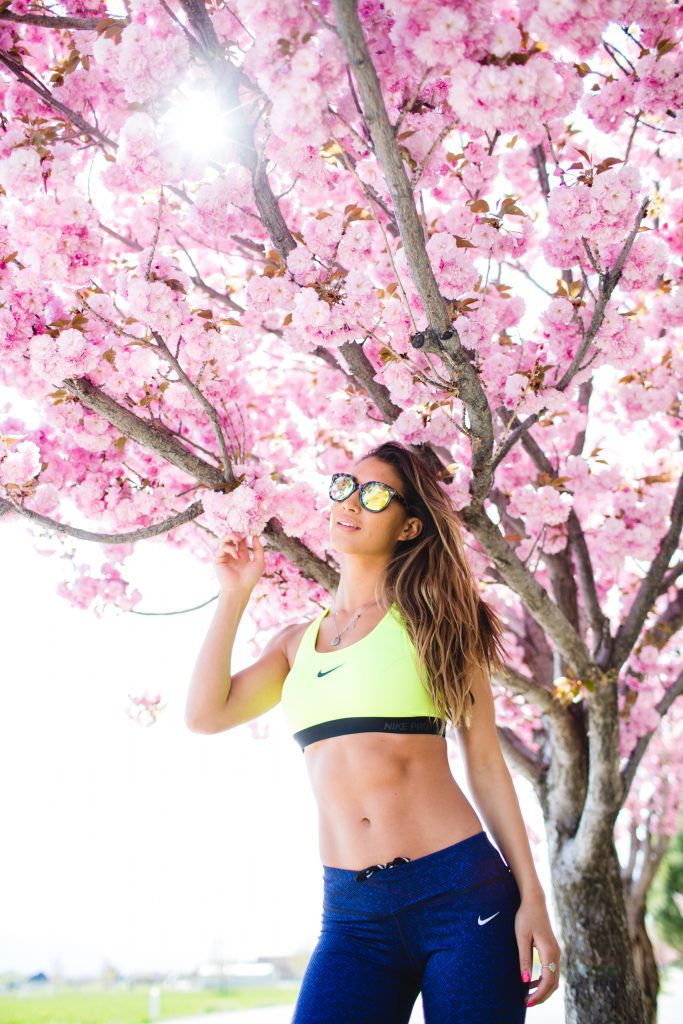 "What's your best piece of advice for women?"
I'd tell them to stop being so hard on themselves. We mustn't subscribe to the pressures of the industry. We are strong and fearless and nothing is out of our reach. Remember to tell yourself that whenever you doubt yourself!