Coach Kaytlin, a certified strength and conditioning coach, personal trainer, and MMA fighter is one of our amazing ambassadors at IdealFit! She's here to provide expert advice, challenging workouts and sheer motivation! Her background in MMA fighting is truly inspirational and that's what makes her a fearless female of fitness here at IdealFit.
I got to know Kaytlin a little better when I interviewed her: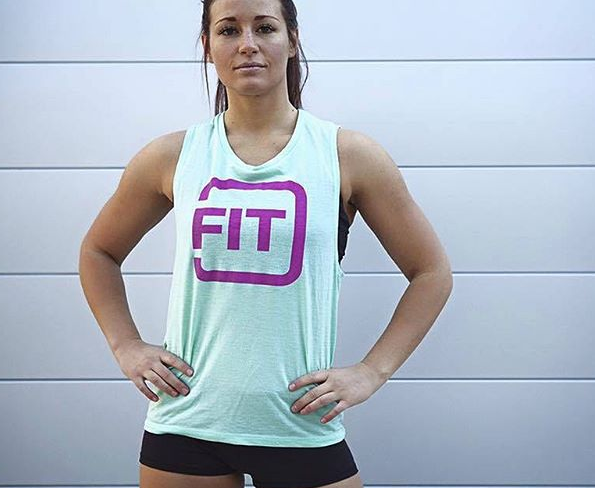 Kaytlin, can you tell me a little bit about your fitness history? How did you first get into personal training?
'I have always done dance, gymnastics, and cheerleading, but, in high school, I started to get really interested in personal training. During my final year, I was even able to do an internship with a personal trainer.
Then, my during my first year of university, I got ACE (American Council of Exercise) certified and taught classes at local gyms. After networking with experts in the fitness industry,  I was soon introduced fighting and became CSCS (Certified Strength and Conditioning Specialist) Certified. I started to combine my own training with my personal training sessions and soon found people loved my style of workout!
So, really I got into fitness because I love it and I've always looked up to physically fit people.'
From cheerleader to MMA fighter? That's quite a change! How did that happen?
'I got into MMA during university after a friend took me to a fight.
At first, I was like, "Who wants to go into a cage and beat each other up? That's ridiculous!" But when I actually watched the fight, I was so inspired by the women! They had such strength and determination, I just had to try it! And I've never looked back.'
But, you're not just a tough as nails fighter, you also mentioned your online personal training. What made you want to do that?
'I wanted to get into online personal training with IdealFit because it's a great way to change a lot of people's lives and I loved the concept of the brand – to empower women and celebrate females of fitness! I love seeing progress pictures and people love themselves and their bodies again!'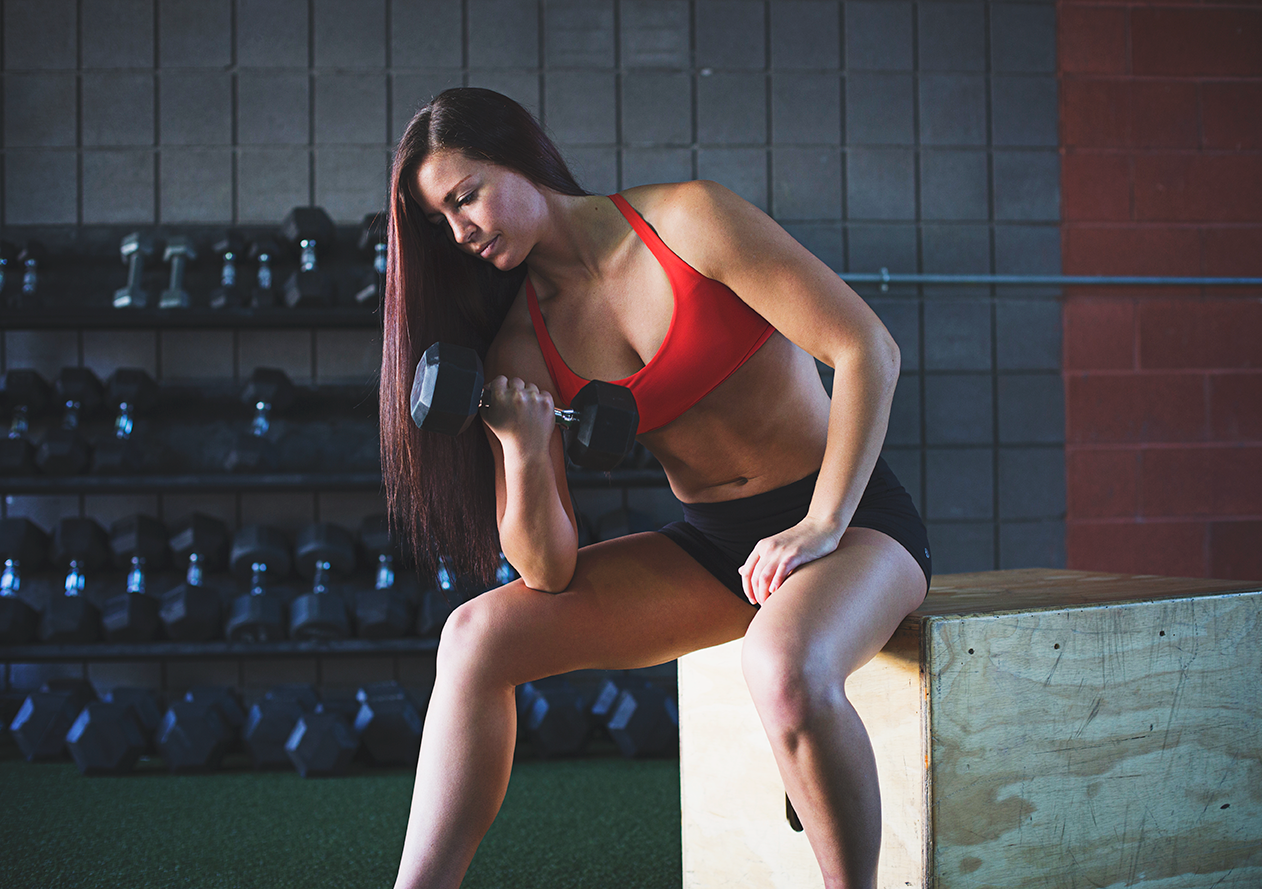 So you train hard, I bet it's important to have the right supplements to support your goals. What's your go-to supplement and why?
'My favorite protein supplement is IdealLean Protein! French Vanilla is my favourite flavour because it's so versatile! You can have it on its own, in a breakfast smoothie or use it to bake high protein snacks! It's also low sugar and low fat so I don't have to worry about my macros!
You always look great in your workout gear! Where do you shop?
'I buy most of my workout clothes either from LuluLemon, Nike or Kiava! I look for style and uniqueness. I love crazy leggings, Nike is great for thago to Nike. I also LOVE strappy bras! That's why I go to LuLu and Kiava!'
As a trainer, what are your gym bag essentials?
'I don't carry a gym bag when I weight train. However, when I train for a fight, I obviously need gloves, shin guards, mouth guard, wrestling shoes, and Raspberry Lemonade IdealLean BCAAs.'
 Interesting, so when you're at the gym what's your favorite workout, the one thing you always look forward to?
'I also love/hate squats and deadlifts! They hurt so good!'
So I know you're a foodie. What's your favorite healthy meal?
'My favorite healthy meal is tacos! I use a whole wheat tortilla with chicken and add greek yogurt mixed with a ranch fiesta dry mix! YUMMY!'
Wow, delicious! I'll have to try that sometime! I'm sure you also have a favorite treat meal, so dish!
'Barbecue chicken pizza, ALL DAY EVERYDAY!'
Can you tell me a bit about your morning routine?
'My morning routine is waking up, checking my social media, drinking my IdealLean Protein shake and going to the gym to get my training done.'
What's it like training for a fight?
'A normal fight camp is 6 weeks, but some are longer and some are shorter, but 6 weeks is ideal.
It's pretty hardcore, you have to train twice a day and do what your coach tells you to do! The week before the fight you have to take it easy though, to ensure you have enough energy to perform on the day!
The day before the fight I'm normally sweating every bit of water I have in my body out in a sauna to make weight. This is the hardest part of the whole fight training process. After my scale says 135, then I go to weigh-ins and they take my weight and paperwork and I can drink again!
The day of the fight, I sleep in, get my hair braided, drink a smoothie then go to the fights. I just try to stay as relaxed as possible!
The fight itself is the fun part, you get to show off everything you've been working on.'
Is there anything else you'd like to tell IdealFit women?
'Work hard. Stay positive. Believe in yourself. Don't give up!'
Check out our blog to read expert articles by Coach Kaytlin!