IdealFit, America's fastest growing female sports nutrition brand, has landed in the UK and we're here to help all the females of fitness out there achieve their goals and earn their ideal body through motivation from our expert ambassadors, hardcore workout challenges, and the finest quality sports nutrition supplements on the market!
Our aim is to promote female empowerment. We've already helped thousands of women across the US to not only transform their bodies, but also their attitude to health and fitness. We're proud that we've guided so many women through their fitness journey, allowing them to gain confidence in themselves and their ability to do whatever they wish to achieve!
We're ready to achieve the same success with the UK, so get ready to join the females of fitness and #EarnYourIdeal!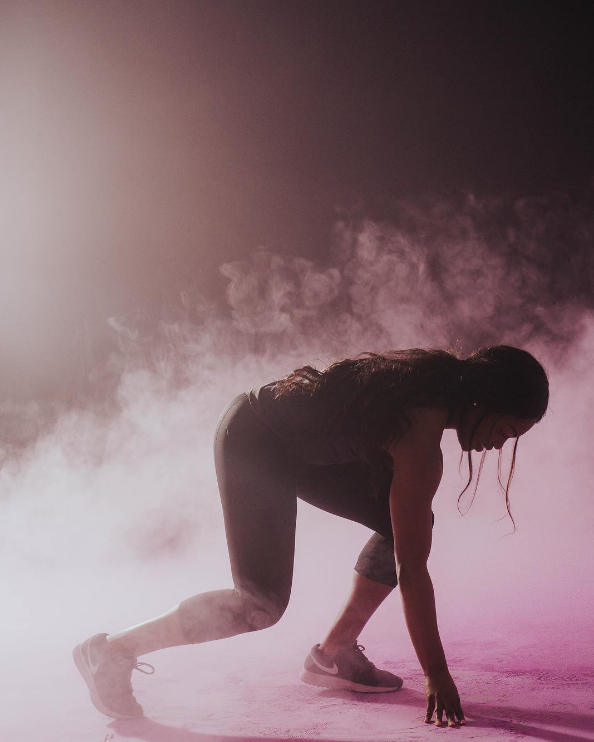 What Makes IdealFit Different?
Formulated for Women
Here at IdealFit, we pride ourselves on the fact that we're all about women!  We know that we're strong, fearless and we never quit. Yet, when it comes to the fitness world, the market seems to be dominated by male-targeted products which can be laden with calories, sugar and 'bulking' ingredients. That's where IdealFit changes the game. Our products are specifically formulated according to the macronutrient and micronutrient requirements of the FEMALE body to help you to take your workout to the next level and achieve the lean, sculpted body you desire.
Unique Vitamin Blend
We know that consuming the correct amount of macros is important in order to achieve your fitness goals. However, here at IdealFit, we also care that our customers are getting enough micronutrients in order to help support other bodily functions. That's why all of our products contain a unique vitamin blend, including a vitamin B complex, to help support energy release, mental focus and a reduction in tiredness and fatigue. It will also contribute to healthier looking skin and hair.
A fitness supplement with added beauty benefits?! That's right! The road to lean has never been so ideal!
Our Products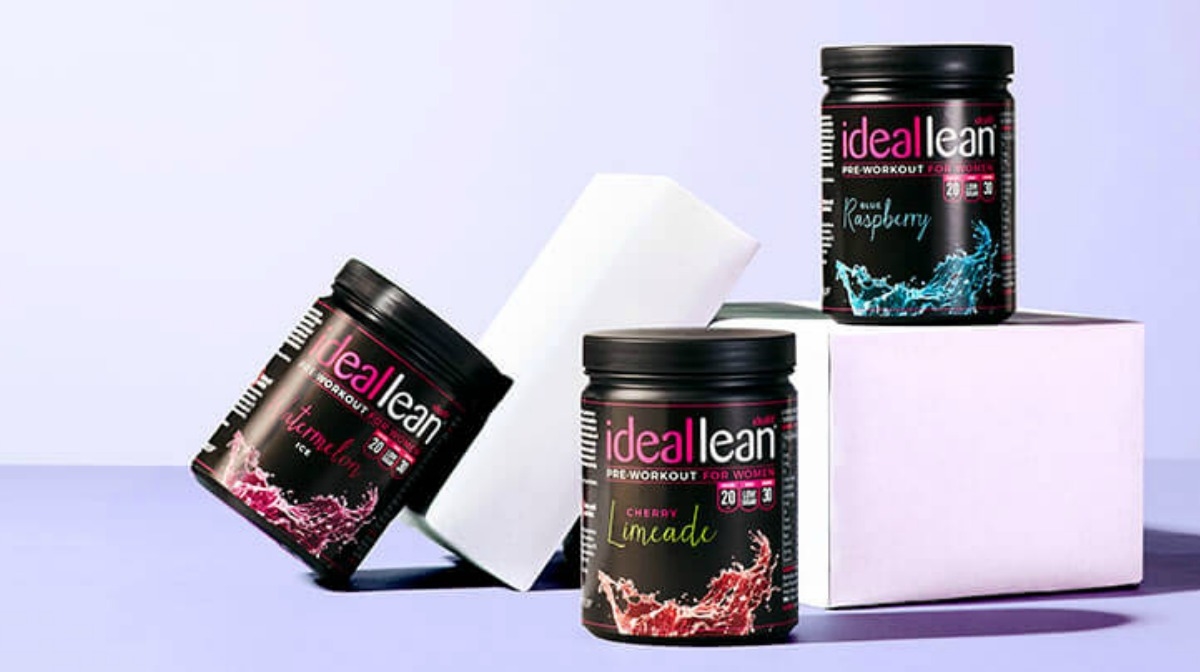 When it comes to getting results, you need a range of supplements that will impact each stage of your workout. We've worked alongside our expert ambassadors to create 3 unique IdealFit products which will maximise your workout from start to finish.
IdealLean Pre-Workout will give you the boost that you need to improve your performance during your workout so that you can push yourself and progress with every session.
IdealLean BCAAs give you an extra dose of amino acids, the building blocks of protein, which work to help you to recover faster after a workout. The quicker you can recover, the faster you can get back at it!
IdealLean Protein helps to provide your body with the muscle-building nutrients that it needs to refuel effectively after a workout. It's high protein, low fat and low sugar formula will support you in maintaining muscle mass which is essential for a lean physique.
Our Expert Ambassadors
We're passionate about fitness and nutrition and that's why we work with the best, most professional ambassadors in the business. Not only can they provide you with expert advice to support your fitness journey, but they're also real women. They've worked through their own transformation whilst having to juggle the responsibilities of life at the same time, just like the rest of us. It took dedication, sacrifice and perseverance, but these girls are a shining example of how hard work pays off, and they're here to help you! Let us introduce you: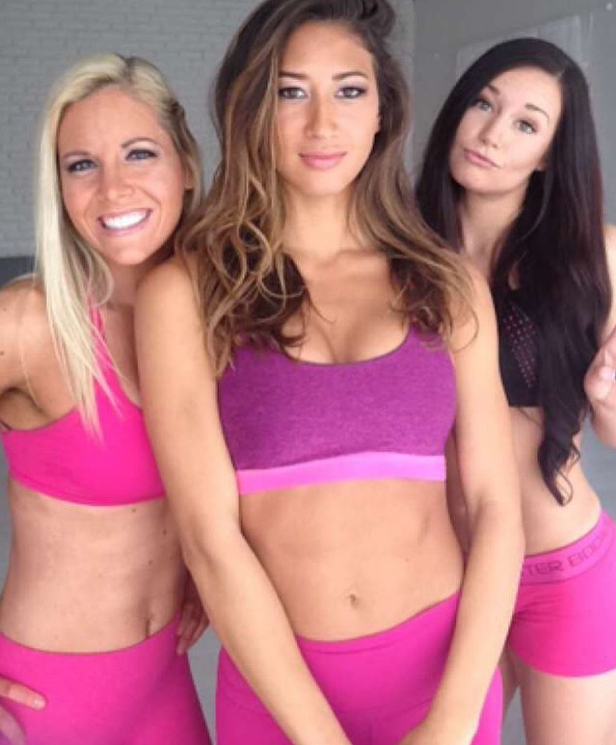 Lindsey Matthews (left)
Trainer Lindsey is a Certified Nutritionist and Trainer and the creator of our IdealFit's 15 Day Fit Body Challenge, who acts as our fitness guru here at IdealFit! She's dedicated the past decade to studying and researching the best methods for building a lean, strong physique and she's ready to share the results with you!
Lindsey is a busy mum of three children who used to struggle to control her weight, trying every diet on the market and eventually blaming it on her 'poor metabolism'. It wasn't until she started looking seriously into nutrition that she realised the importance of fueling your body correctly in order to achieve your goals. Lindsey worked with us to help formulate our products to ensure that our customers were consuming the correct mix of ingredients to take their results to the next level.
Karina Elle (middle)
Karina Elle is a fitness trainer, wellness coach and model. Karina found her love of fitness after she'd been modelling for a while. Fed up of restricting herself on a low-calorie diet with little results, she found her love for weights and food! She soon began building lean muscle and loves her new athletic physique. When Karina trains, she trains hard. So, if it's booty gains your after, it's booty gains you'll get!
Kaytlin Neil (right)
Coach Kaytlin is a certified Strength and Conditioning Specialist and MMA fighter. She's strong and she's tough and will help you to achieve your goals by creating top class workouts along with nutritional advice to ensure that you push yourself to the limit.
IdealFit Challenges
IdealFit is not just another supplement brand who wants you to buy our products and leave you to your own devices. We care for our customers and we want help to guide them through their fitness journey to ensure you achieve the best results possible. That's why we work with our expert ambassadors to create workout challenges which will push you to your limit and help to add variety to your fitness regime so that you don't hit training plateaus.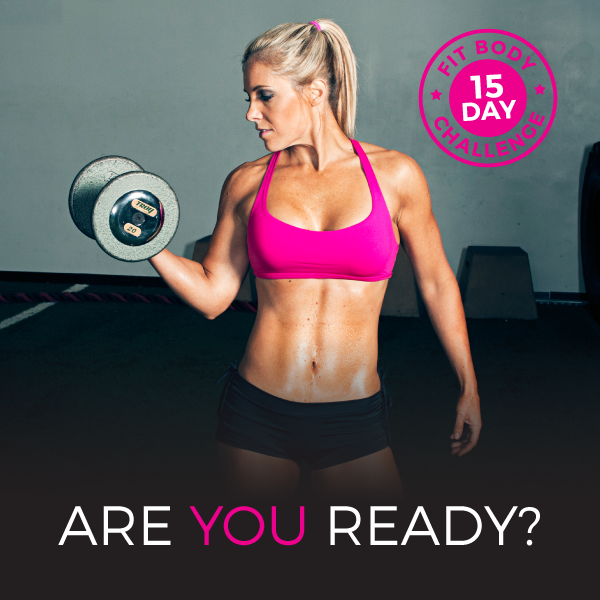 By joining our challenges, you can also become a member of our exclusive private communities, where you can share your story and support others along theirs. Female empowerment means us girls sticking together!
Try our 15 Day Fit Body Challenge, designed by Trainer Lindsey to kick start your fitness regime and get those results!
IdealFit Transformations
Thousands of women across the US have achieved amazing results with IdealFit. Alexi is just one of the many women we have helped to transform their body by using our quality products alongside our hardcore workout challenges.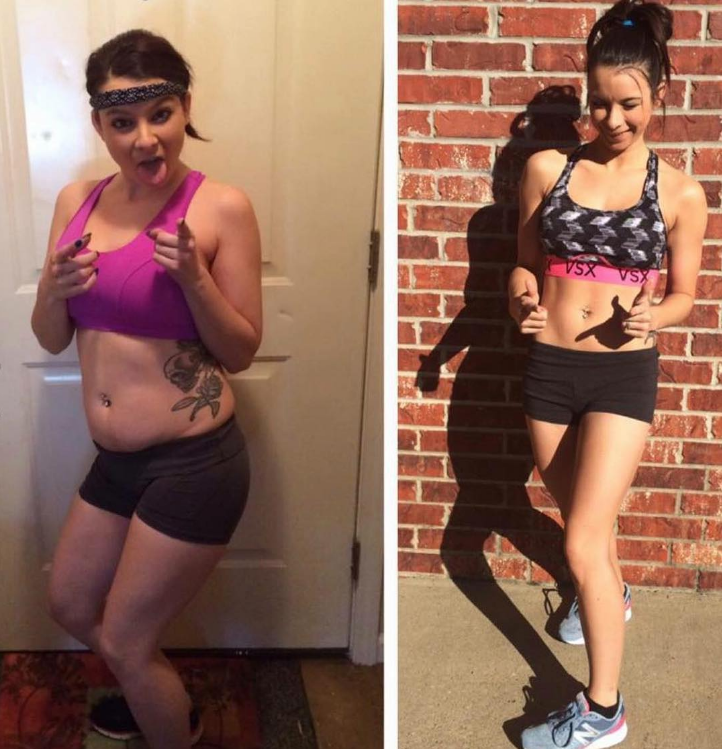 We love to celebrate our customers' success stories. So head over to our Instagram to see more!
Get ready to #EarnYourIdeal
Here at IdealFit, helping women to achieve their goals is our main objective! If you're serious about getting fit and becoming the best version of yourself, we can provide you with the essentials you need to hit your targets, and we're here to support you every step of the way! It's time to say goodbye to those fad diets and fuel your body with the nutrients it needs to maximise your intense workouts! Get ready to get lean, get strong, and earn your ideal body!