If you've seen the word cardio and you want to run away, don't. Cardio is something we all have to face and it really doesn't have to be a punishment (I promise)! There are different types of cardio that suit different needs and you can be sure that there will be a type of cardio out there for you.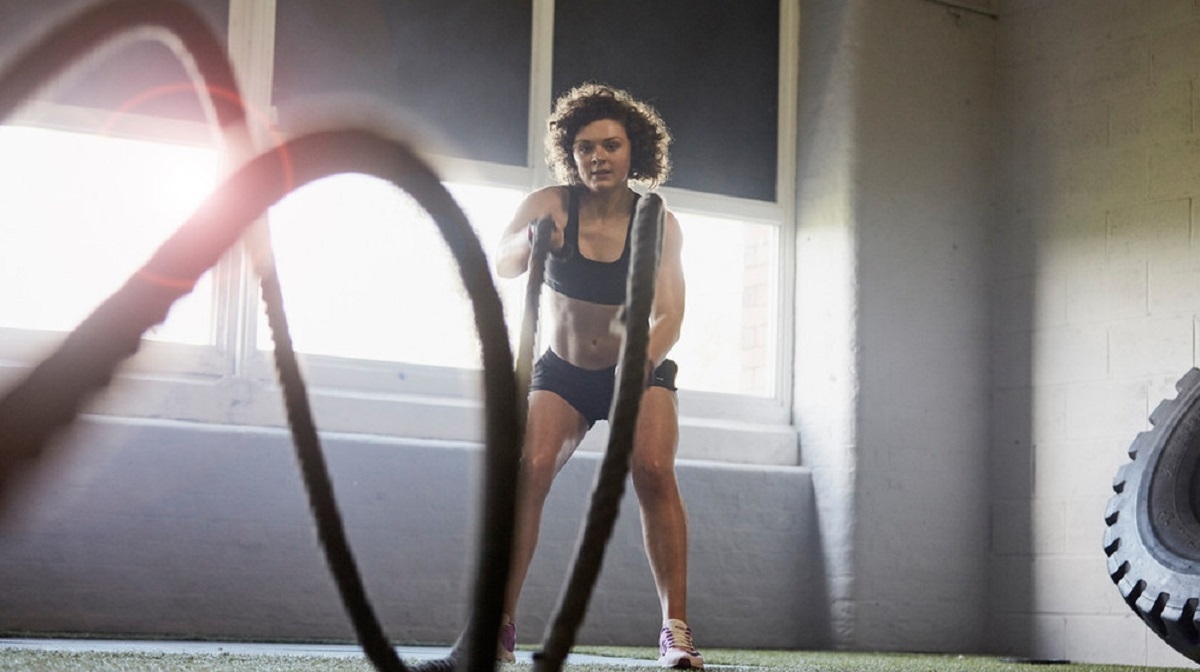 Interval Training
This has been a big one in recent years with workouts such as HIIT and Tabata. Interval training is basically doing short bursts of intense exercise followed by a rest and can be done for as long or as little as you want. HIIT training stands for High Intensity Interval Training and is usually done using bodyweight or light weights. For example, 30 seconds of squats followed by a 20 second rest. Tabata training is extremely similar, however it has set times, with 20 seconds of exercise and 10 seconds rest in between.
Pros
Interval Training can be extremely beneficial for people on the go or people that don't want to spend a lot of time doing cardio as it is quick and intense. You can burn the same amount of calories as a long steady session, in a shorter space of time. This type of training is also extremely effective when it comes to fat loss as it speeds up your metabolism for around 48 hours afterwards, meaning you are still burning fat after the workout. Plus, if you're a short distance athlete such as a sprinter, doing exercise in short bursts can improve your speed and strength.
Cons
If you prefer to spend your time exercising in a more leisurely fashion, interval training may not be for you. Training like this is usually meant to be intense and isn't for the fainthearted.
Steady State Cardio
Now this is the type of cardio that many try to avoid but, it has a wealth of health benefits that you should consider. Steady State Cardio is your good old fashioned exercise; a long run, cycle or swim, but it can also be something as simple as a long walk or of course. as wild as a cross-country ski session.
Pros
Steady State Cardio is extremely beneficial for your heart health and keeps the blood pumping around your body properly. It can help to reduce the risk of several cardiovascular diseases. Steady cardio is also great if you want to build your muscle endurance, if you're a long distance athlete such as a marathon runner, steady state cardio is just what you need to prepare you for the big day. And let's not forget about mental health; going for a jog can help to relieve stress and get rid of any troubles you've come across throughout the day, it's a great way to take time out for yourself.
Cons
It can be boring. If you're not into exercising for long periods of time then Steady State Cardio is something you should probably avoid. Similarly, if you don't have much time in the day to workout, this type of cardio can be too time-consuming and you may be better with a workout such as interval training.
Fartlek
Similar to Interval training, Fartlek is Swedish for 'speedy play ' and consists of mixed intensities of training from low to high. However, unlike interval training which is structured with time, pace, etc, Fartlek is controlled by how you feel. With this type of training you simply go hard for as long as you can and then rest for the time you decide. It also makes you fully in control of your workout.
Pros
As it is similar to Interval training it has similar benefits, such as burning fat for longer and can be done in a much quicker time than steady state cardio can. However, with Fartlek you get to decide how you run your workout. When you know you're feeling pumped you can go harder for longer.
Cons
If it takes you a lot to get motivated,  Fartlek may not be so good for you as it takes your own motivation to keep you going. Unlike Interval training when you have a timer, you have to determine yourself how long you can go for and this can be a problem for some people.
No matter which workout you choose, you need to make sure you're ready to go when it comes to cardio. Taking pre-workout before the session can help you go that little bit further and get more out of your workout. Check out our delicious range of pre-workout flavours.