When it comes to eating healthily and focusing on your fitness and results in the gym, attending that list of social events whilst trying to sick to your diet can be difficult. It's easy to avoid eating out, but seriously – who wants to miss out and suffer from severe FOMO (fear of missing out)? Not us!
That's why we've got these top 10 tips to help you stay on track and be the healthiest you can be when eating out.
Stick to calories from food & avoid high-calorie drinks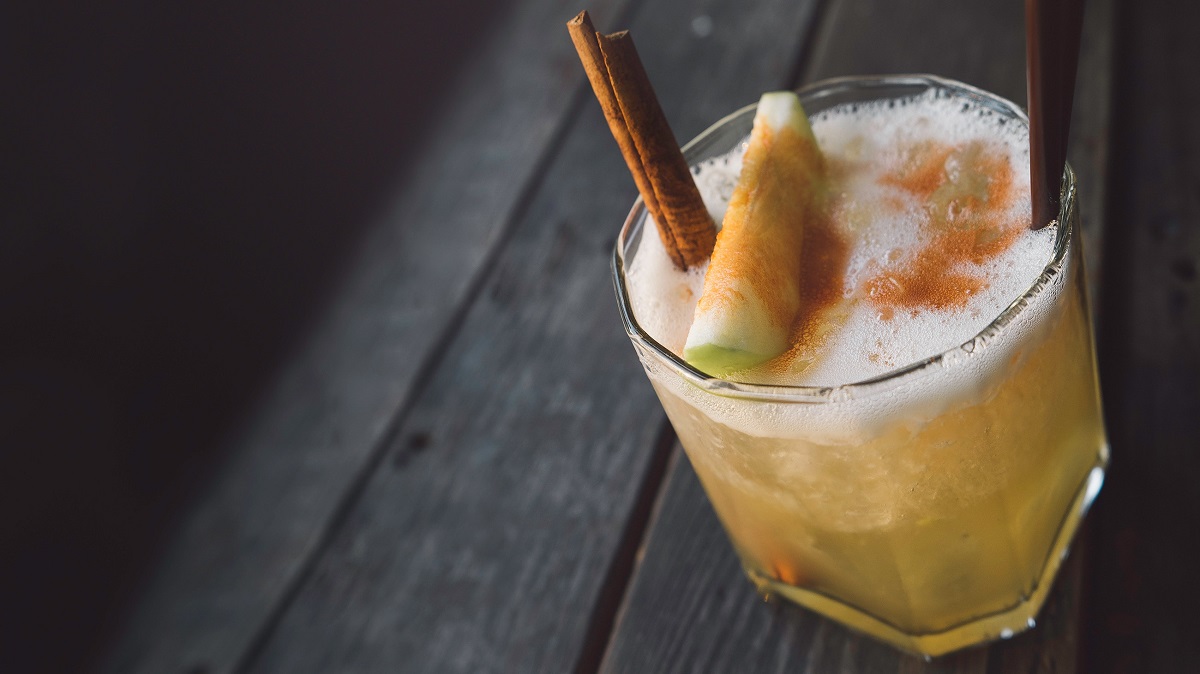 Eating a balanced meal usually means consuming between 300 – 500 calories, but often when eating out the drinks we choose can easily change this to a 1500 calorie+ meal.
If you're looking to stay on track, try avoiding sugary drinks and alcohol with your meals. This means ditching your standard full-fat coke and Fanta and avoiding high-calorie cocktails and drinks such as frozen fruit margaritas, prosecco & sex on the beach. Choose water where possible for zero calories and healthier digestion.
Fruit smoothies & pre-made protein shakes can also be one to watch. While they are often packed with vitamins and minerals, smoothies and protein shakes can often contain enough calories to act as a meal substitution so try not to order a large meal when selecting these as a beverage.
Opt for the healthy protein and balanced macro portions
Read the menu carefully and try to select meals which are balanced with a good portion of protein, healthy carbs, and a little healthy fat. For the best choices look for lean meats such as chicken, fish or turkey – but make sure these meats are grilled or roasted and not breaded or fried.
The healthiest carbs to choose include boiled rice, boiled potatoes, quinoa and mixed vegetables.
Healthy Swaps: Substitute your high-calorie sides
Some meals can be high in calories due to the sides and additions that they are served with. For example, a burger can come in at around 1500 calories including the chips, cheese, bacon and sauces. Don't be afraid to ask for substitutions such as leaving out the cheese and sauces and swapping chips for a side salad or healthier alternative.
Be Salad Smart: Avoid less nutritious and high-calorie salads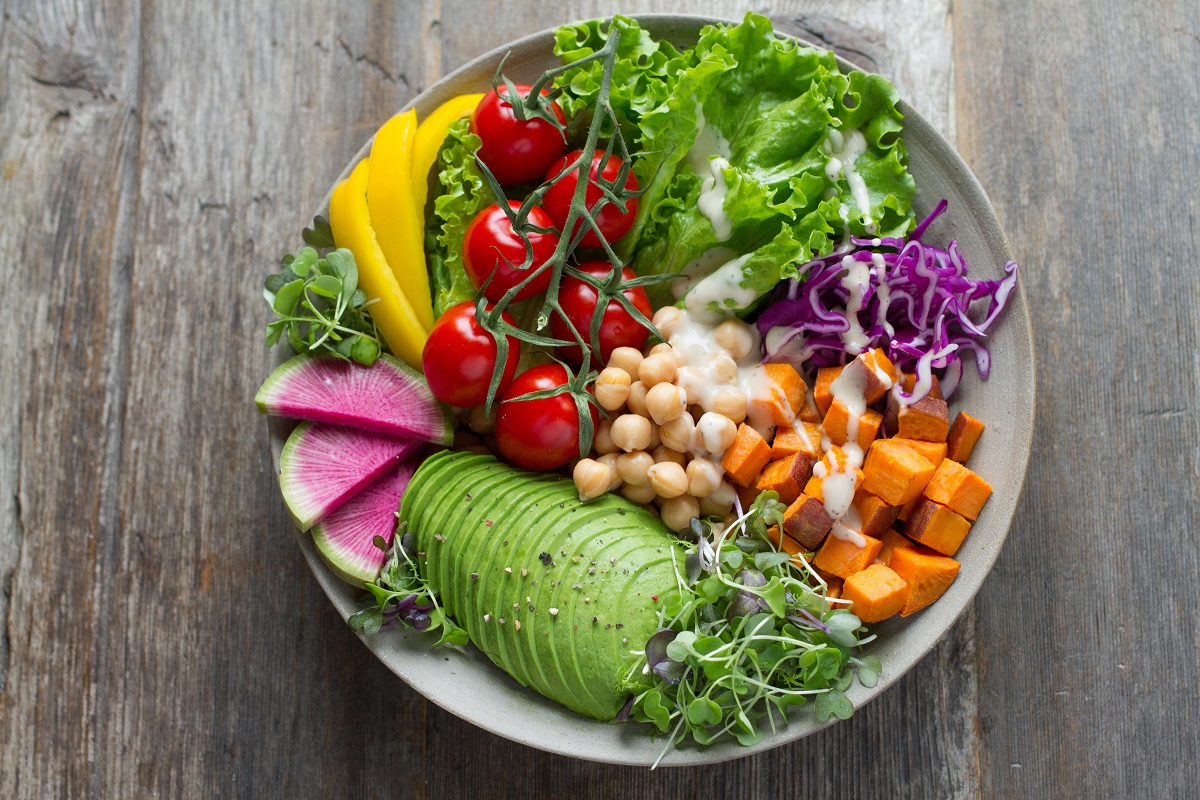 "I'll just have a salad" is the go-to phrase when eating out on a diet but in some cases, salads can be just as bad as a burger and chips – and for the same calories we know which one we'd rather have!
Be salad smart when you eat out and look at the ingredients. Cutting out coleslaw, croutons and asking for a low fat dressing on the side is a great start!
Try and opt for salads which contain more leafy greens than high fat and high carb ingredients like cheese and pasta salads. Nuts, avocados and seeds are full of super healthy fats and really nutritious – we definitely wouldn't avoid these tasty additions but be aware of too many high fat ingredients in your salads.
Avoid the freebies to stick to your diet
You've just arrived at the restaurant… you're starving and a big basket of tasty fresh bread is staring at you! Before you know it you've devoured 3 pieces and are full before the starter even arrives. If you've got the lunch-time special or a nice basket of free fresh bread don't just eat it because it's there – consider the meal as a whole and how great the rest of the meal will be.
Filling up on free food can be tempting but it's definitely one to avoid if you're sticking to a diet.
Mix and match starters & sides instead of having one main
If the restaurant doesn't have a main course that looks healthy, don't be afraid to mix it up a bit! Look at the starters and sides and see where you can make a meal – sometimes you'll get the same amount for less calories and money!
Try opting for healthy high protein starters such as chicken or fish, salads/vegetable dishes and combine with boiled vegetables and leafy green sides.
Share Desserts!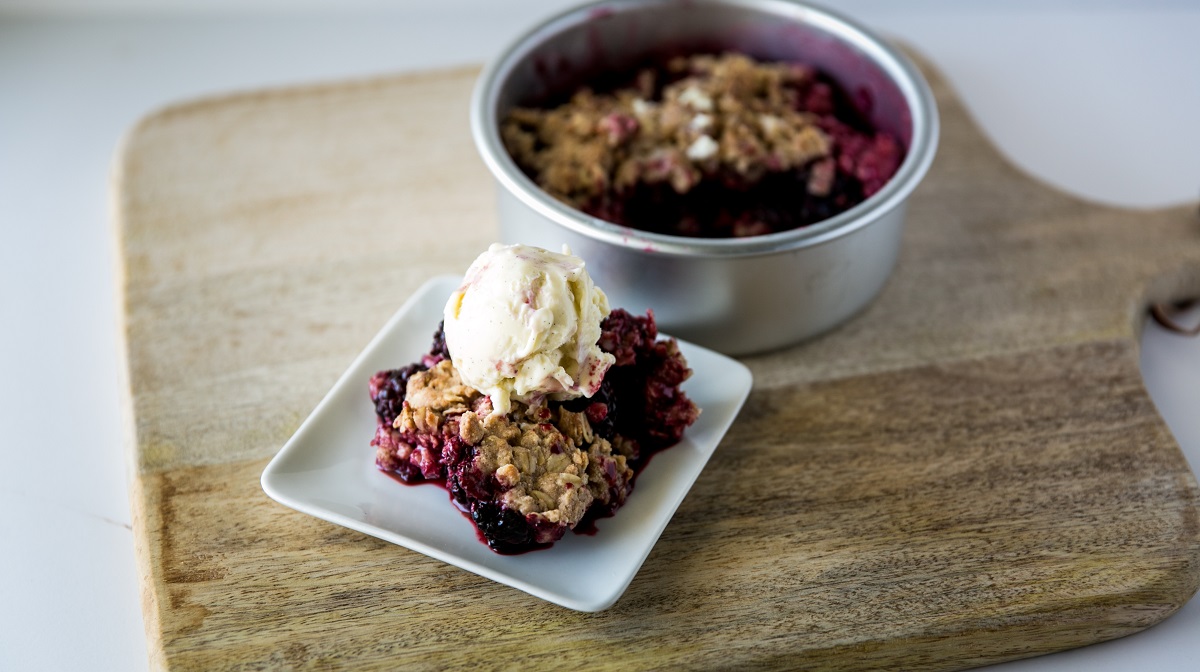 Have you ever skipped the dessert… only to get home and indulge on ice cream and treats? Yep, us too – that's why we don't avoid desserts when eating out! If you love a dessert, then it's important not to be too restrictive – after all, we're only human! But instead of ordering a dessert for yourself, why not buy one for the table or share one between a few friends – that way you'll get the sweet treat you need but a small portion to stay on track.
Be mindful when choosing the restaurant
You may not always have a choice when it comes to picking a good restaurant when eating out, but try and avoid all you can eat buffets or fast food restaurants. Although nowadays even McDonalds offers a salad and healthy option you may feel uncomfortable enjoying your salad amongst all the burgers!
There are so many restaurants with healthy options around but a few that will be popular with everyone include Nandos, Wagamamas – even restaurants like harvester offer a great salad bar!
Stop eating when you're full & take your time
If you're really hungry, it's so easy to eat your meal super fast and want EVERYTHING on the menu! Start by enjoying a glass of water and when eating your meal take time to enjoy it and enjoy the social event. Take time to chew your food properly and even put your knife and fork down and talk to who you're with – make the meal last longer and allow yourself time to be full.
Think of the bigger picture
Ultimately if you're eating out every now and again – how important is this single meal in the grand scheme of things? Will you remember eating one unhealthy meal in two weeks' time? Of course not! You'll be too busy thinking about the next day.
When dieting it's super easy to be consumed with eating healthily and restricting yourself, that you can feel guilty for the slightest deviation. Sure you might feel full and might gain a bit of water weight (which trust us will disappear in a couple of days) but one meal will NOT make a huge difference and can sometimes be a great way to boost your metabolism and refuel your energy levels. So if you want to have a big meal or a burger and fries – go for it girl! We all need a break, just try not to binge on huge unnecessary portions and start to indulge daily.
Restaurant Smart Swaps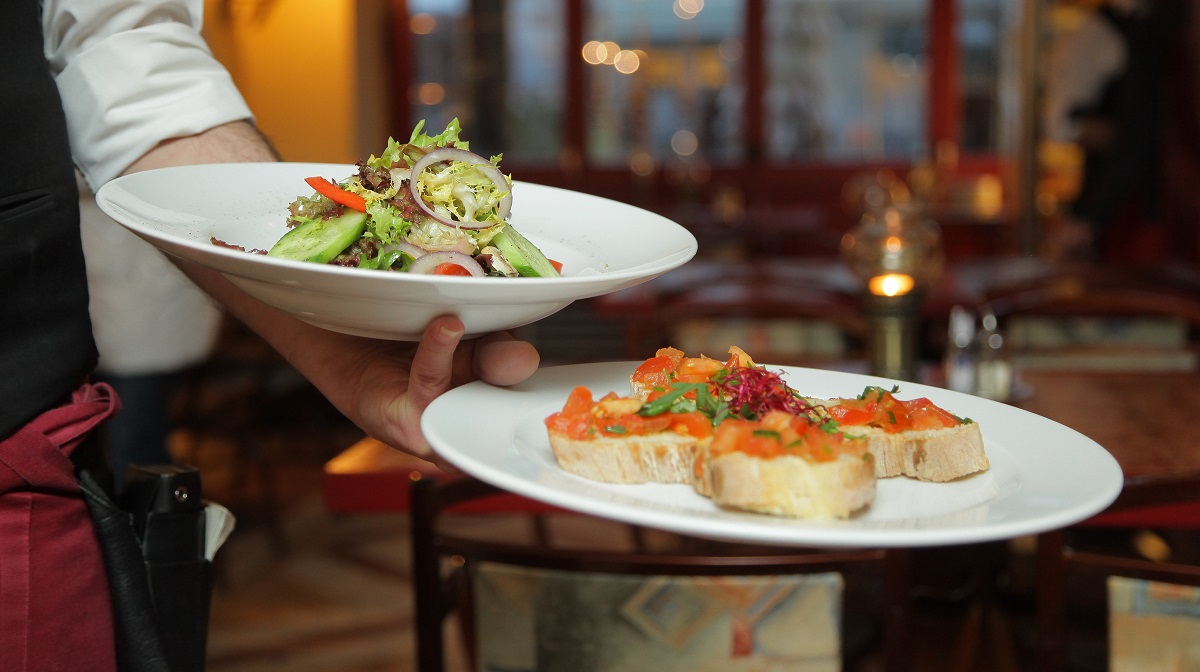 Coffee Shop:
Swap: Lattes& Cappucino
For: Americano with skimmed milk or unsweetened almond milk & Iced Coffee with skimmed milk and a shot of sugar-free syrup
Italian:
Swap: Deep fried & breaded foods & creamy sauces & cheese
For: Seafood & vegetable antipasto & grilled meats & vegetable dishes
Chinese:
Swap: Sweet & sour sauces, egg fried rice & spring rolls
For: Stir fry chicken & prawns with vegetable & steamed rice
Mexican:
Swap: High-fat options: refried beans, tortilla chips, cheese & sauce based options
For: Grilled meat fajitas with plenty of vegetables
Indian:
Swap: Creamy sauce dishes, naan bread & deep fried bhajis & samosas
For: Tandoori chicken and tikka dishes with light or no sauces, boiled rice options
Looking for more ways to stick to your diet and fitness goals? Find out about the best low calorie alcoholic drinks options to let you enjoy social events, without going off track.