So technically we've said this delicious caramel mocha mousse is actually a dessert recipe, but ladies, it's a 'have whenever you like' recipe! If you want chocolatey caramel goodness for brekkie, that's protein packed and tastes amazing for brekkie, then go for it! We're practically telling you that you HAVE to…
Caramel Mocha Mousse Ingredients
This delicious recipe will not only satisfy your sweet tooth, but it only requires 6 simple ingredients!
Serves 2:
200g extra firm tofu
1 scoop of Caramel Mocha IdealLean Protein
2 tablespoons of dark chocolate chips
1 tablespoon cocoa powder
1 teaspoon vanilla extract
1 tablespoon almond milk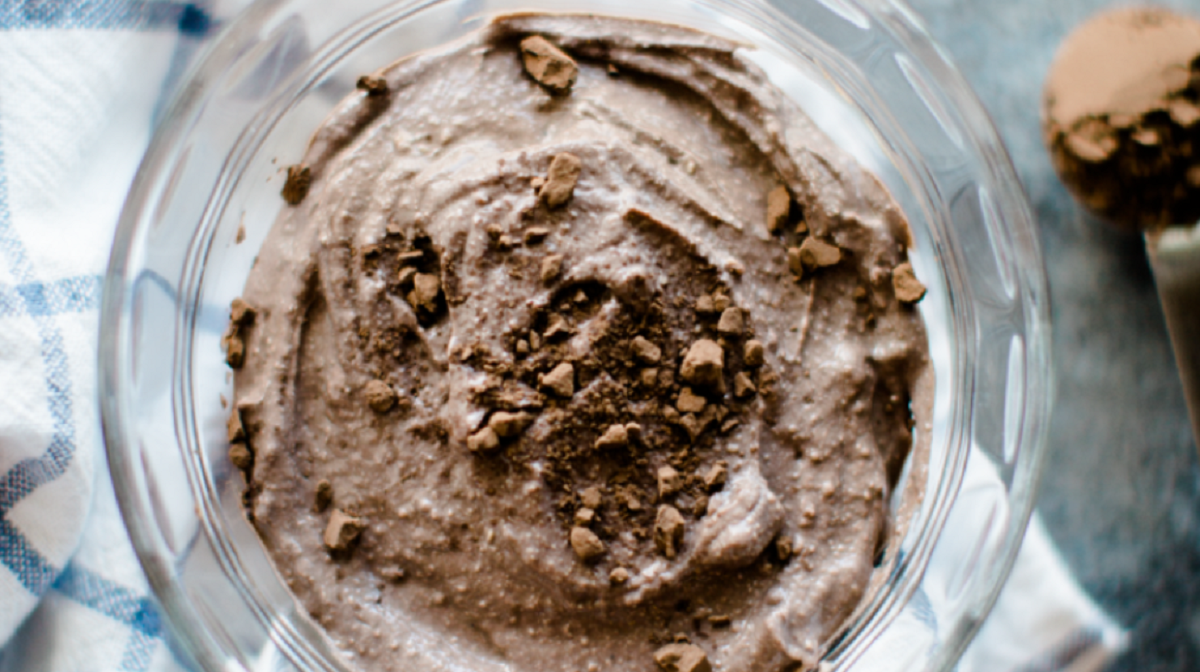 Method
And, if 6 ingredients weren't simple enough, we've made the method super easy too for a quick and delicious dish that is hassle free!
Blend all the ingredients together until smooth and creamy. Pour equal amounts into two separate bowls.
Chill in the fridge for 20 minutes or until serving & enjoy!
Stock up on our delicious Caramel Mocha Protein now!