One of our guest recipe creators, @plant_powered_rachel, has come up with the most delicious way to combine sweet cherries, decadent chocolate, protein-packed black beans and our vegan-friendly protein to create these healthy and super delicious chocolate vegan protein brownies! Trust us, they really do taste as good as they look!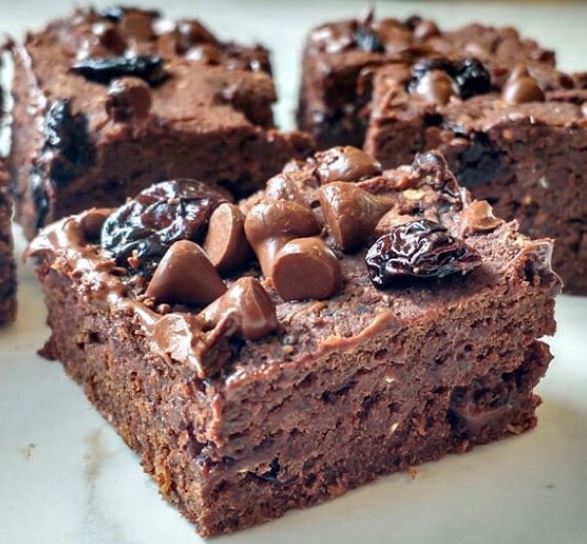 Photo credit: Instagram @plant_powered_rachel
Ingredients:
1 1/2 cups of cooked black beans
1 cup of dates soaked in 1 cup of boiling water
1/4 cup of cacao powder
1 cup of oats ground to flour
2 scoops of IdealFit chocolate vegan protein
1/2 tsp baking powder
1/4 tsp Himalayan pink salt
1 cup dried cherries
1 cup dairy free chocolate chips
Method:
Simply add all the ingredients except the cherries and chocolate chips to a food processor and blend until smooth.
Remove from the processor and place in a bowl.
Add in the cherries and chocolate chips (saving some for the top).
Stir and then smooth into a lined tin.
Top with the extra cherries and chocolate chips and bake for 20 mins at 180 C.
Allow to stand for 10 minutes before slicing into squares.
For more delicious, protein-packed treats, take a look at our Top 5 Healthy High Protein Recipes!