We all love a good protein treat, and with the growing supplement industry, there are more than your fair share of protein bars out there. However, a lot of them are processed and made with ingredients that you can't even pronounce so can end up being worse for you than you think! Luckily here at IdealFit we've got you covered and I am making it my job to find the tastiest ways to incorporate protein into your diet, starting with these delicious chocolate protein balls…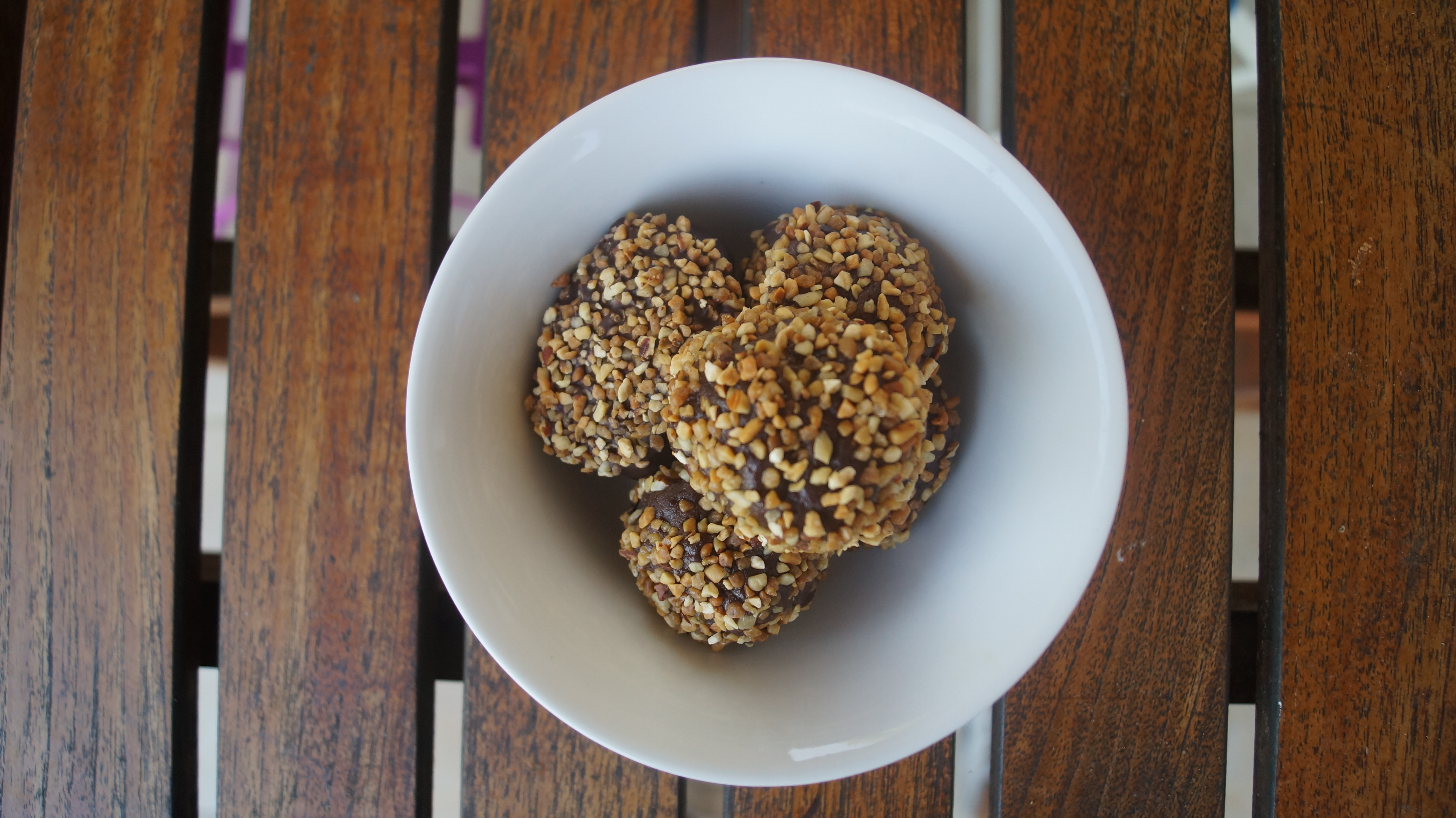 Ingredients
3/4 Cup Rice of Flour (or any other type of flour)
1/4 Cup Cacao Powder (no added sugar)
3 Tbsp of Natural Peanut Butter
6 Tbsp of Nut Milk
3 Tbsp Honey
Method
Mix all of the dry ingredients together.
Add the peanut butter, milk and honey, then mix.
The mixture should form a dough-like texture so add milk or flour as needed to get this consistency.
Scoop the mixture with a tablespoon and roll into a ball with your hands. Do this until all of the mixture has been used.
Topping Ideas
Chopped Hazelnuts
Dark Chocolate
Cacao Powder
Topping Instructions
For chopped hazelnuts: Place a good amount of chopped hazelnuts in a bowl and with a fork or toothpick dip the protein balls in until completely covered.
For dark chocolate: Heat the chocolate in a glass bowl over a pan of hot water until melted. Place the bowl of chocolate to the side and use a toothpick or fork to dip each ball into the chocolate.
For the cacao powder: Place the powder in a bowl and with a fork or toothpick dip each ball into the powder until covered.
Once you have topped the chocolate protein balls, place them on a non-stick tray and keep them in the fridge for 20 mins. Store them in a container in the fridge for the best consistency. Enjoy!
Get your chocolate brownie protein for the recipe now!