If there are two things we love most, it's chocolate and peanut butter and this chocolate and peanut butter protein ice cream recipe combines them perfectly! It's sweet and creamy, high in protein and totally guilt-free! It might still be freezing outside, but protein ice-cream has become a huge trend already for 2018 and this way, you can make as much as you like!
Plus, the recipe is vegan-friendly so simply use our chocolate vegan protein instead of our chocolate brownie protein and you have a vegan-friendly and super delicious dessert!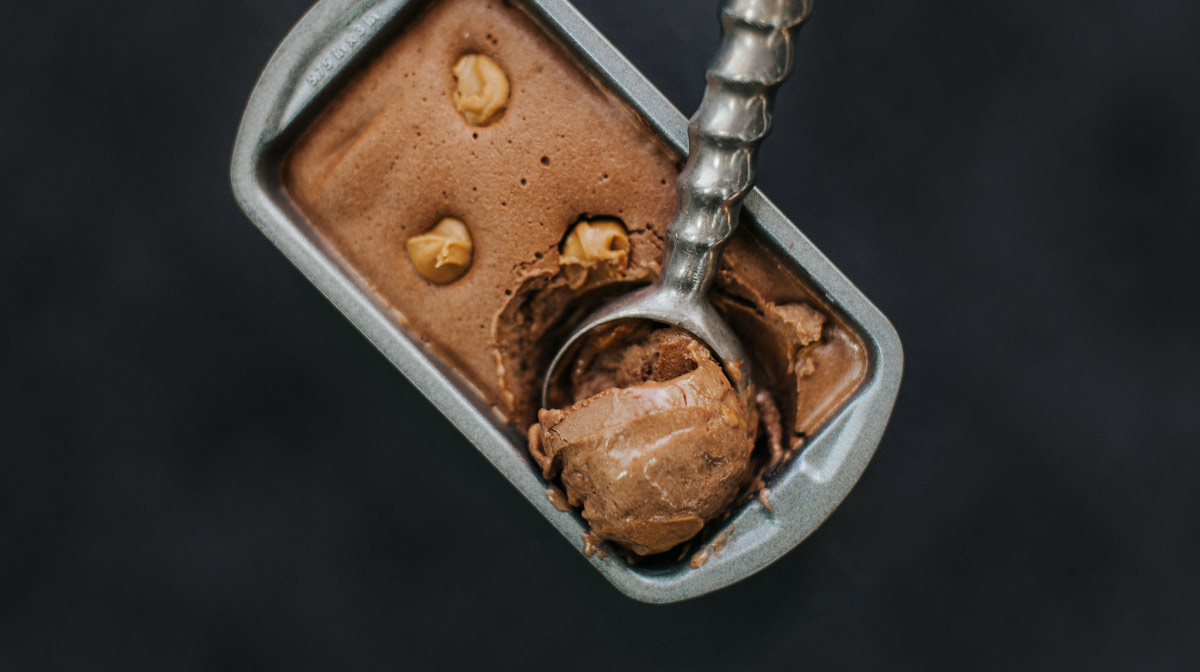 Ingredients
Method
Slice the frozen banana
Place all items into a blender and mix until light and fluffy.
Eat immediately for 'soft-serve' style ice cream or freeze for an hour and then consume.
Nutrition
For the full recipe:
305 calories
28g protein
10g Fat
32g carbs
Stock up on our IdealLean Chocolate Brownie and Chocolate Vegan Protein now to make your home-made protein ice cream!