Here is one of our favourite IdealFit UK snack recipes. It is made with 3 of our favourite ingredients: rice crispies, butterscotch Angel's Delight and IdealLean Butterscotch Protein! These bars take just 5 minutes to make, so you can just whip them up and pop them straight into your lunch box!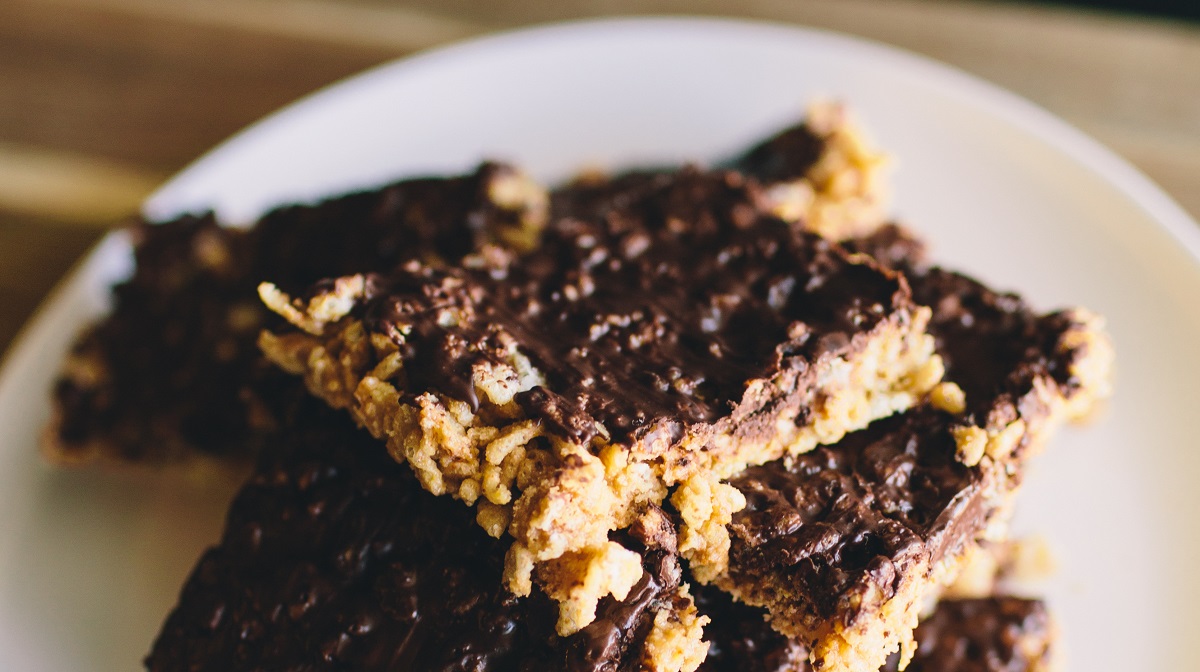 Serves: 12
Prep Time: 5 mins
Refrigerate: 30 mins
Butterscotch Bars
Ingredients
2 1/2 cups Rice Crispies cereal
1/4 cup honey
1/4 cup peanut butter
2 tbsp unsweetened vanilla almond milk
1 scoop IdealLean Butterscotch Protein
1/2 pack butterscotch Angel Delight
1/2 cup dark chocolate chips
Method
Mix Rice Crispies, IdealLean Butterscotch Protein, butterscotch Angel Delight and almond milk until combined.
Press down into a 9×9 baking pan.
Melt chocolate chips and spread on top of bars.
Refrigerate for half an hour or until chocolate sets.
Cut into 12 squares and enjoy.
Nutrition
Per Serving:
141 Calories
4g Protein
6g Fat
2g Carbs
If you loved this no-bake butterscotch bars recipe and want to make your own, shop our IdealLean French Vanilla Protein now!