These simple, protein-packed and delicious cookie protein bars are the perfect go-to snack when in a hurry. With no baking required, a big batch can be made up in no time and will be on hand when you need a protein hit!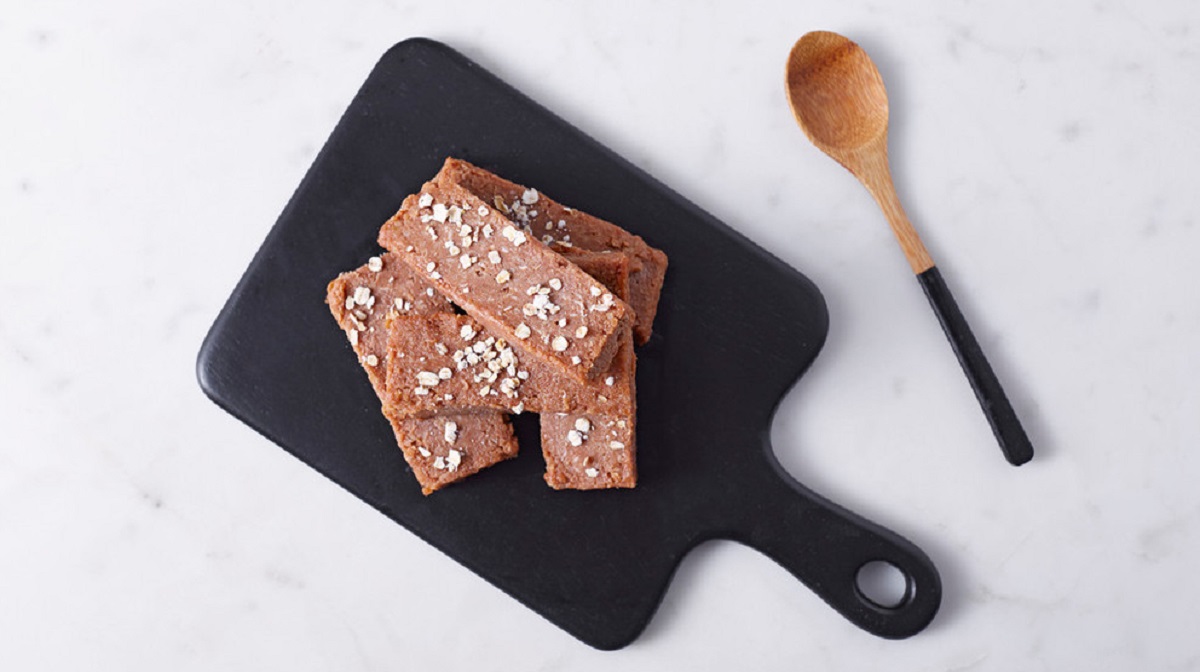 Ingredients
3/4 tsp Peanut Butter
27g Oats
1-2tsp Almond Milk
Method
Mix all ingredients in a large bowl then pour into a small greased bowl or tin and freeze for 2-3 hours or until firm.
Either eat immediately or take out of the bowl and wrap in cling film for later.
Keep in the freezer and thaw slightly before eating.
Get your protein for this recipe here!