As expressed by nutritionists, the NHS and your parents alike, we at IdealFit UK agree that eating a nutritious and healthy breakfast is key to starting your day right!
While it can seem tempting to skip breakfast in order to lose weight and reach your body composition goals, but this can be detrimental in the long term! A healthy breakfast fuels your mind and body throughout the day, so that's why we have created the IdealFit protein breakfast recipes guide!
#BoastYourToast | Protein Packed Eggs & Avocado Toast
We want to bust the myth that bread is 'bad for you'! Wholemeal bread is rich in complex carbohydrates and fibre that will fuel your body throughout the morning and keep you fuller for longer. We always find that by eating a breakfast which includes complex carbs, we are way less likely to snack later on in the day!
This #BoastYourToast avocado and egg toast is one our favourite protein breakfast recipes -it is packed with all the healthy fats, protein and complex carbs you need to fuel your body and mind throughout the morning!
Breakfast Blueberry Quesadilla
This protein breakfast recipe might sound a little strange, but we can promise you it works and is the perfect healthy breakfast recipe for those of you who prefer a sweeter breakfast in the mornings!
This recipe is made using blueberries, cinnamon – which contains powerful antioxidants – low-fat cream cheese, a whole wheat tortilla and our IdealLean Vanilla protein – which packs 22g of protein per scoop!
Protein Pancakes
Here at IdealFit, we are passionate about protein pancakes – they are one of the most versatile sweet breakfasts: you can make them with different flavours of protein and top them with loads of different toppings!
That's why we have created a protein breakfast recipes guide just for protein pancakes – all these recipes are not only delicious, but packed full of the nutrients you need to start your day right!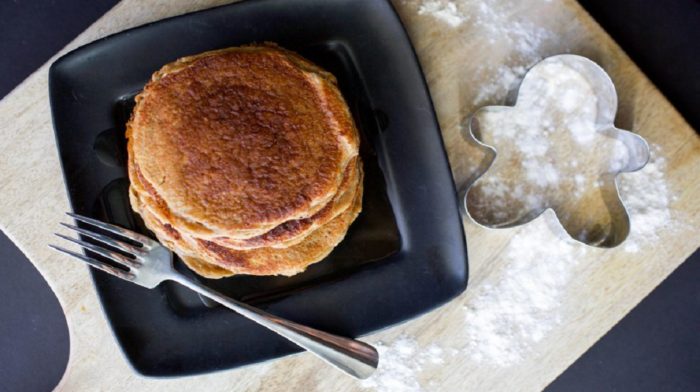 Avoid sugar and calorie-filled favourites for breakfast and instead, dry these deliciously moreish protein pancakes to help keep you on track! It doesn't need to be pancake day for you to whip up these delicious recipes!
Caramel Mocha Protein Waffles
If you have a waffle maker at home, why not try making this delicious protein breakfast recipe using our IdealLean Caramel Mocha Protein?! This sweet recipe is packed with protein, fibre and healthy fats, and for an indulgent feel, why not top it with a scoop of Halo Top or Oppo high-protein ice cream?
 If you haved loved these recipes and want to follow them all at home, order your IdealLean protein today and get baking!