Weekends can be harder to stay on track with your health and fitness goals and it's often a time where people head straight for the treats! I mean, calories don't count on a weekend right ladies? Sadly, wrong (we really wish we weren't though!). However, our delicious recipe for Chocolate Banana Bread will allow you to have a little indulgence, without sacrificing your goals.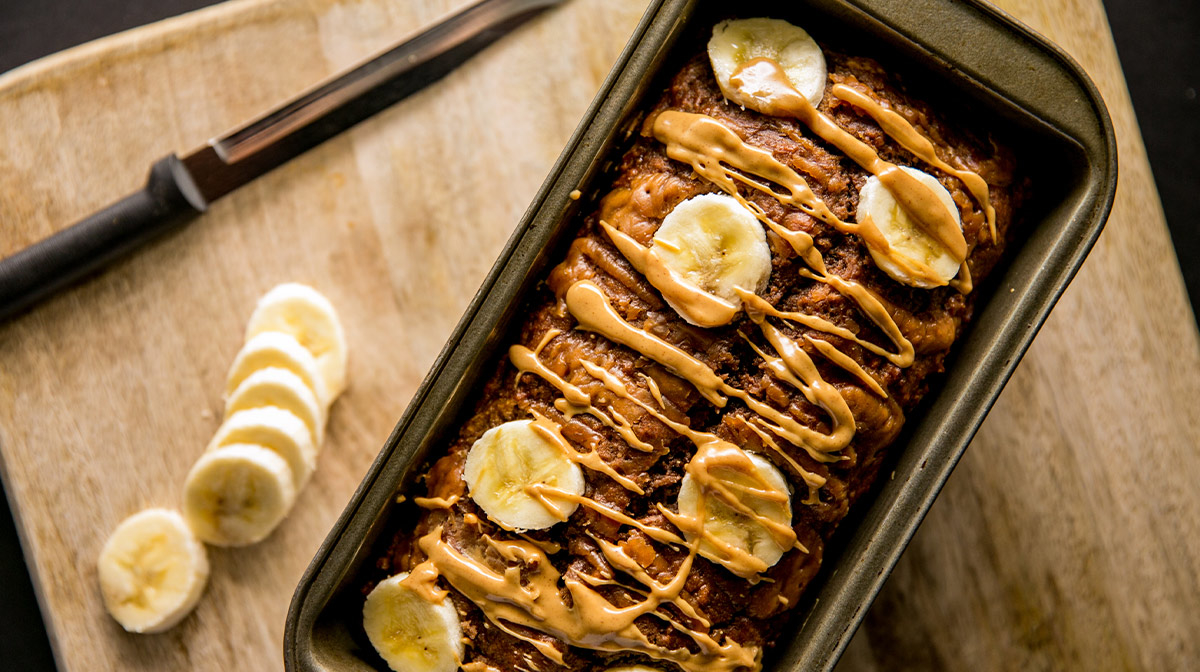 This recipe calls for vegan protein, however, of course, you can use our IdealLean Chocolate Brownie protein as a substitute for the IdealLean Vegan Protein.
Protein Chocolate Banana Bread
Ingredients
Makes 8 servings:
1 – large egg
2tbsp – honey
2tbsp – natural peanut butter
.33c – unsweetened apple sauce
2 – ripe bananas, mashed
1c – whole wheat flour
1 scoop – Ideallean Chocolate Vegan Protein
.5tsp – baking soda
.5tsp – baking powder
– dash of salt
Method
Preheat oven to 350F and spray a regular-sized loaf tin with some low-calorie spray.
In a bowl whisk together your egg, honey, peanut butter, applesauce, and bananas. Mix well, and set aside.
Stir in the flour, protein powder, baking powder and soda and salt just until combined.
Pour the batter into the prepared loaf tin. Bake in the oven for approx 30-40 minutes. Let it cool for at least 30 minutes before cutting.
Optional: Top with melted peanut butter and sliced bananas.
Nutritional Information
Per serving of Chocolate Banana Bread:
Calories: 145
Fat: 3g
Carbs: 26g
Protein: 6g
Shop our Vegan Range now!