Our girl @_hannaheats has given us the recipe for her delicious protein chocolate caramel slice so you girls can whip up this protein-powered treat at home!
Ingredients:
Base:
20g coconut flour
20g oat flour (or you can just grind up oats!)
30g honey (or a vegan sticky sweetener of choice e.g. agave nectar)
30g nut butter
30ml unsweetened almond milk
1 tsp cinnamon
Caramel Centre:
50ml almond milk
30g honey (or sticky sweetener of choice)
50g nut butter
Chocolate Topping:
Method to bake your protein chocolate caramel slice:
Preheat oven to 200C (180 degrees celsius for fan-assisted ovens).
For the base: In a mixing bowl, combine coconut and oat flour, vanilla protein and cinnamon, and stir to combine. Add in the almond milk, nut butter, honey and continue stirring till you form a 'dough'.
Mould the dough with your hands, and press it into the base of a small lined loaf/brownie tray. Bake in the oven for 10 minutes, or until golden.
For the caramel centre: mix ingredients together in a small bowl until combined. Heat in intervals of 30 seconds, stirring each interval, and continuing to do so until it becomes caramelised. Spread evenly across your dough until covered.
For the chocolate topping: mix together your melted dark chocolate, coconut oil, almond milk and protein powder until combined. Pour over the caramel layer until completely covered, and set the tray in the freezer/fridge to set for at least 5 hours.
Once set, slice into 12 even pieces and enjoy!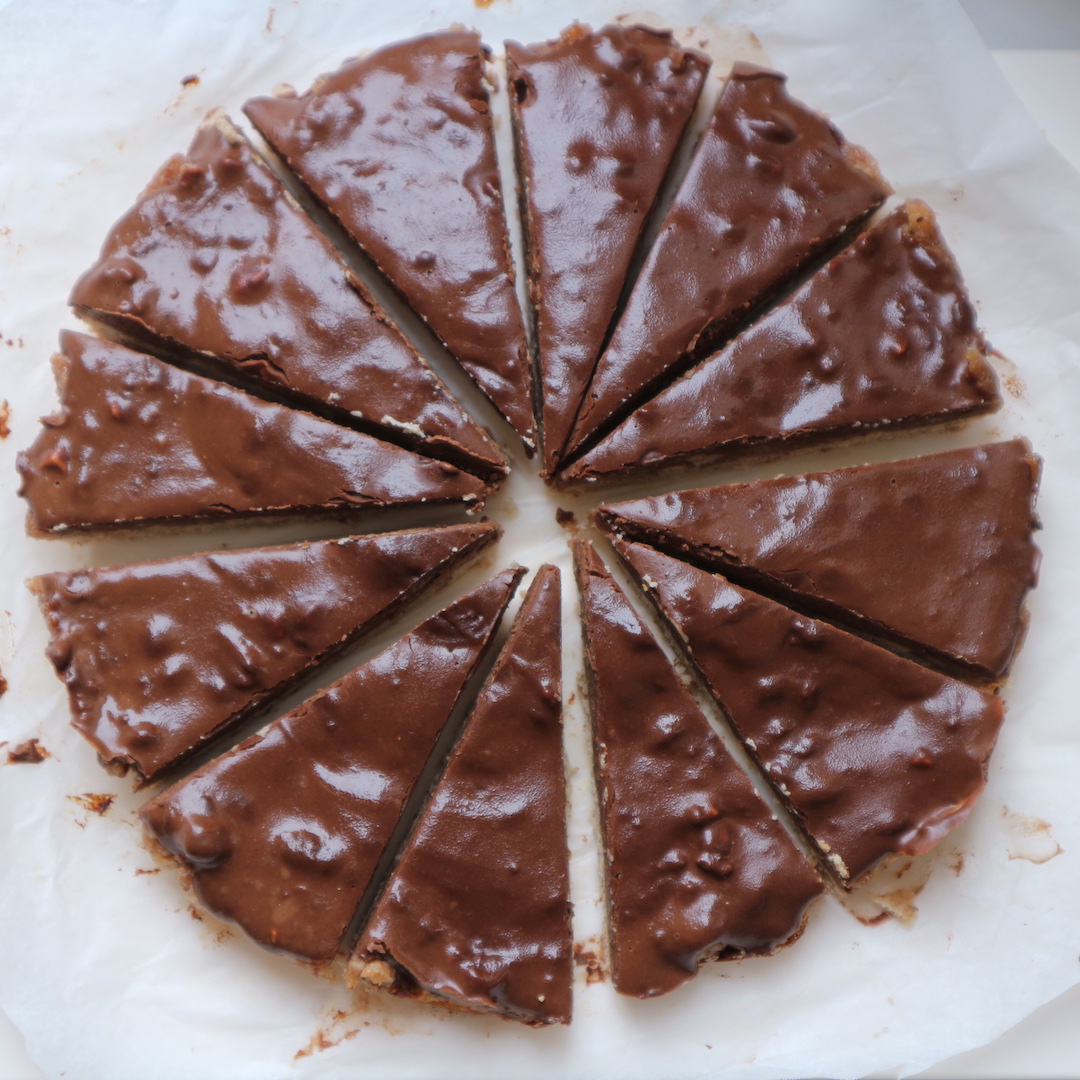 Shop our IdealfitUK protein below to bake your own protein chocolate caramel slice!