So today might be all about love, flowers and romance, but for us we're all about the chocolate! These delicious chocolate protein brownies are the perfect sweet treat to celebrate Valentine's Day with. Plus. anything cut into super cute heart shapes is totally irresistible.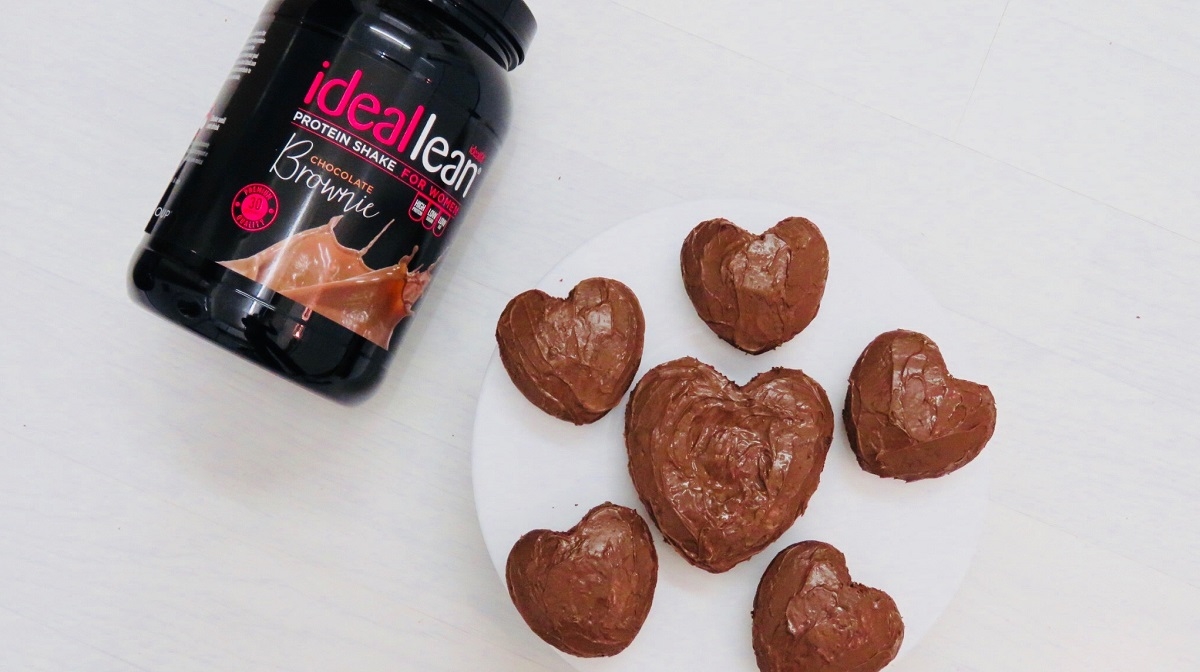 Chocolate Protein Brownies Ingredients
Serves 12
For the Cake:
1 mashed banana
1/3 cup cocoa powder
3 tablespoons of IdealLean Chocolate Brownie Protein
1 teaspoon of vanilla extract
2/3 cup of peanut butter
1/4 maple syrup or honey
Heart-shaped cookie cutters (or a sharp knife and a steady hand!)
For the frosting:
6 teaspoons of maple syrup
2 tablespoons of cocoa powder
1/4 cup peanut butter
4 teaspoons of milk
3/4 teaspoon of vanilla extract
Optional: choc chips, coconut, walnuts, almonds, raisins etc for additional ingredients
Method
Pre-heat the oven to 180C.
Line a cake tin or deep baking tray with non-stick parchment paper.
Mix all ingredients in a large bowl until you have a smooth mixture.
Fill the tin or tray with the mixture, spreading it out to cover the full surface.
Bake for 20-25 minutes and then let them cool.
Cut into heart shapes.
For the frosting:
Blend everything together in a small food processor until desired consistency.
Spead evenly on the heart-shaped brownies and enjoy!
Chocolate Protein Brownies
Nutritional Information
Per serving:
181 Calories
12g Fat
15g Carbs
8g Protein
Shop our IdealLean Chocolate Brownie Protein now!