All Vegan Products
1 results
40% Off Everything | Use Code: FIT40
IdealFit vegan-friendly supplements are plant-based and packed with the highest-quality ingredients to help take your workouts and recovery sessions to the next level. From our best-selling Peach Tea BCAAs to our easier to digest and allergen-free Chocolate and Strawberry plant-based protein powders, the IdealFit vegan range is impactful and kinder to the planet.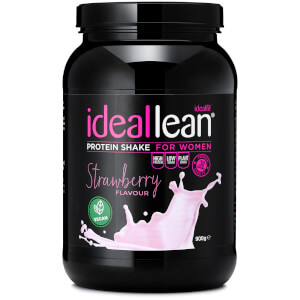 IdealLean Vegan Protein - Strawberry 900g
Up to 70% Off Everything!
Up to 70% Off Everything!
+ Free Tote Bag When You Spend £40
+ Free Standard Delivery from £50!
SHOP NOW